Oleg Kutsiy
Kutsiy Oleg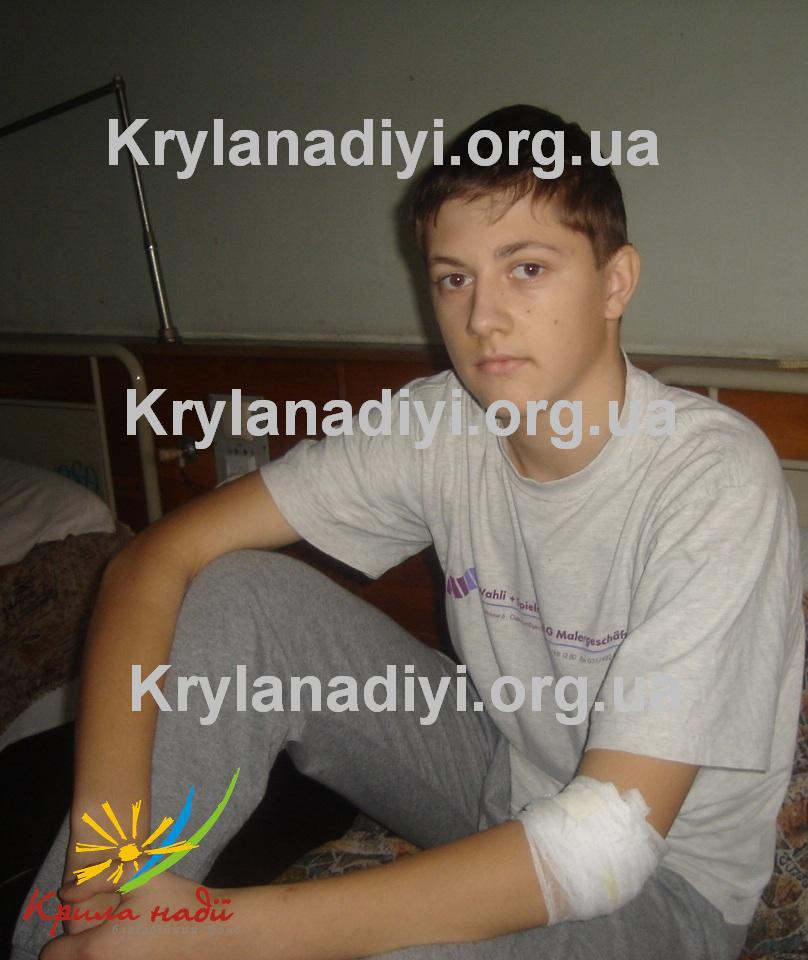 Kutsiy Oleg 10.09.1996
Diagnosis: Aplastic anemia acquired

Oleg is 15 years old. He is freshman of Drohobych Mechanical Engineering College. He studies the exploitation of computers and wants to be a computer master. :)
His nasal bleeding began in November 2011 - as if nothing terrible, but to stop it was not easy. His parents turned to a local hospital in Drohobych where Oleg spent a week. After examination he was sent to Lviv, in "Okhmatdyt". At the same day Oleg was directed from "Okhmatdyt" to the West Ukrainian Specialized Child Medical Center.
After complex examination doctors diagnosed the boy acquired aplastic anemia. Oleg will have a long treatment that requires expensive medications. He is required of Equoral (cyclosporine) of 640 mg per day.
Oleg would take this medication for a long time, perhaps for a year. It depends on how his organism will react to treatment.Packaging Equoral of 100 mg costs 1340 UAH. He needs three packages of 100 mg and a package of 50 mg per month.Also Oleg will be constantly injecting methylprednisolone, for a month he needs 45 vials - it's 3330 UAH (40 mg ampoule value is 74 UAH).How many such months it will go on - time will show.
Besides of taking medications Oleg needs to infuse the platelets. The separation of platelets is done with a specialized centrifuge (apheresis).Problems with apheresis include the expense of the equipment used for collection.
We use centrifuges Trima and every of them costs 2725 UAH. The hospital does not have such an amount of money.
Oleg needs 15 such centrifuges a month and their total cost is huge! Oleg is a friendly boy, he has many friends in college and in school. He does not lose his cheerfulness and optimism even in the hospital. Boy is interested in computers, computer games, he likes action movies and football which is quite typical for 15-years old :)
Oleg has a younger sister. Their family lives in the village of Drohobych district, Lviv region. Please help the boy to undergo treatment. Parents are not going to sit idly by - they also actively seek funds for treatment of his son, but every month of treatment for Oleg will cost about 50,000 UAH - the amount is so large that the most they simply will not be able to cope.
Oleg needs your financial help!
Tel 050 370 90 02