Zoryana Prorok
Zoryana Prorok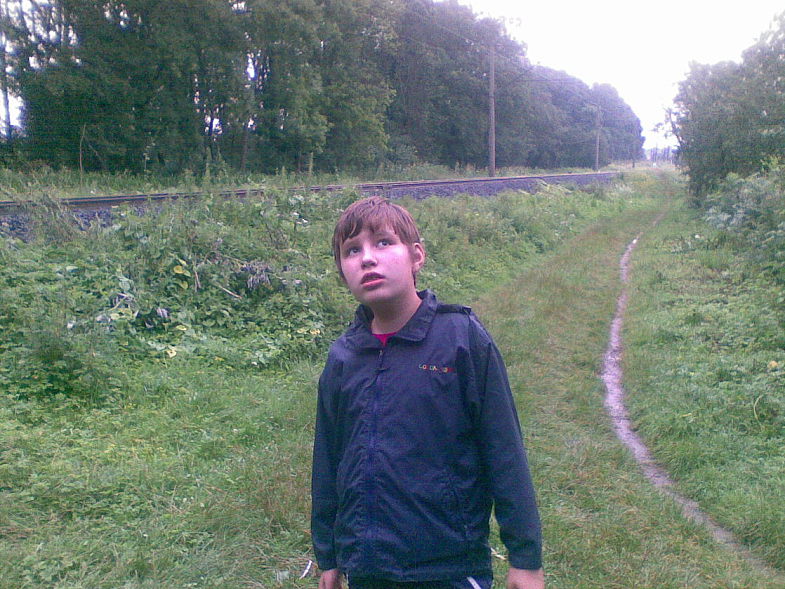 A 14-year-old girl Zoryana Prorok was diagnosed with epilepsy. We are trying to raise money for her surgery (resection of the seizure focus in the right temporal lobe of the brain).
First signs of the disease appeared when Zoryana was 2 and a half. She didn't interact normally with her peers, often became hysterical. The parents were especially worried about her constant stomach sickness and vomiting. Zoryana was treated for stomach flu, stomach worms, other stomach diseases. Different infections were suspected. In the mean time, the parents noticed more and more that the disease influenced the behavior of their child and even led to sudden fits of aggression and violence. They had to take their daughter out of kindergarten. Ever since, Zoryana is always alone - she doesn't know what it means to have friends.
Medical specialists in Lviv, Ukraine, finally diagnosed Zoryana with hiperprolynemia (a rare genetic disease which prevents ones body from producing proline).

As a result, a 5-year-old girl was prescribed protein-free diet . Not only was Zoryana deprived of the childhood joys like ice-cream and candy, but the diet slowed down her physical development as well. This went on for several years. Not only was this diet damaging to the girl's body, but to the parents' budget as well - the kind of food the diet requested was not sold in Ukraine (it had to be acquired in Poland at a very high cost). The same goes for the medication Zoryana still requires.
The parents wanted their child to be a member of society as much as she could be. She started attending a specialized school for developmentally - challenged. Schoolwork came easy to her - she was making progress.
Alas, just as they began to have some hope, the disease worsened, and Zoryana had to leave school. The main reason was the increase of violent fits, that resulted in hurting other children and teachers.
(Ever since, Zoryana can't be left alone for a second - she can unexpectedly become a danger to herself or others. When the fit of violence passes, the usual behavior resumes.)
The light at the end of the tunnel finally appeared at the end of 2007. By their own means, the parents were able to get Zoryana examined by Polish doctors in Kel'tsy, then Warsaw. Polish doctors completely rejected the previous diagnosis! Professor Eva Pronicka conducted a serious of genetic tests, but couldn't come to a conclusion. They left Warsaw without a definite diagnosis.
In the meantime, Zoryana kept having debilitating headaches that resulted in severe fits of violence.
In about a year the parents were able to bring their daughter to Wroclaw, Poland where an EEG test had determined epilepsy of the right temporal part of the brain. This allowed to decrease (but not eliminate) the headaches and the violent fits by using new more appropriate medication.
At present, Zoryana takes a great number of pills ( Risperdal (Risperidon) 4 mg; Rispolept 2 mg; Nuerotop retard 300 mg (carbamazepine); Leponex 100mg (clozapine)). The meds can sort of calm her down, but they don't change the situation, and don't give any hope for any kind of a normal life (for the child or the parents).
In June, 2011 Zoryana was treated in Kiev, Ukraine (under care of Doctor Shchehlov) to no avail. Some very invasive procedures were administered (like direct shots of medication to the brain), but there was no improvement, just increased fits of pain and violence as a result of multiple anesthesia.
As this time Zoryana is at home. Ukrainian doctors have pretty much given up on her. They have determined however that she needs a surgery (a resection of the seizure focus in the right temporal part of the brain), but they are not able to perform this type of surgery in Ukraine.
Fortunately, a University Clinic in Freiberg, Germany has agreed to operate Zoryana. They specialize in epilepsy surgeries with the success rate of 96%!
However, the cost of the tests and the surgery will be $75,000.00.
" We can not come up with such a great amount of money by ourselves - we don't even have a steady income. It's hard to keep a job when care for Zoryana is so demanding and stressful (Zoryana has 5-7 seizures a day, my wife and I have to rotate every 2-3 hours, and there is no one else to help)", says Zoryana's father, Roman Prorok.
This family's only hope is our kindness. Our charitable donations can help Zoryana become seizure-free, pain-free, and give this 14-year-old girl as well as her parents a chance to finally live a normal life!
Donations for Zoryana can be made to "Kryla Nadii" ("Wings of Hope") charitable fund bank account
(you must indicate that your donation is for ZORYANA PROROK)
Beneficiary name: CF "Kryla Nadii" for Zoryana Prorok
Beneficiary address: 45a Chornovil St, bld. 8, suite 9, Lviv, Ukraine 79058
Beneficiary account #: 2600001336292
Beneficiary bank:
Joint Stock Company "Kredobank"
78 Sakharova St
Lviv, Ukraine 79026
SWIFT: WUCBUA2X